Experience Toniahs deep knowledge and many skills in dancing, coaching and teaching in a workshop. When teaching Toniah focus on joy and power and has a lovable and infectious energy that affects everyone around her.
Here are some of the different workshops that Toniah offers: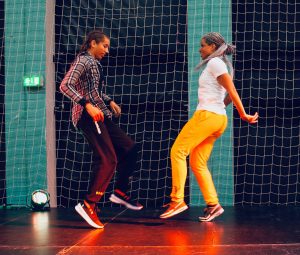 Dance Workshop
Toniah still love teaching dancers who desires are to make a living out of dance. Attending her workshop, allows you to get an insight into the industry, but moreso an insight to yourself. Its very important to Toniah, that dancers find their inner voice, thats where true dance comes from.
So book Toniah for an unforgettable and very different workshop for your school of dance, your dance company or other dance related society's.
Book Toniah for a workshop here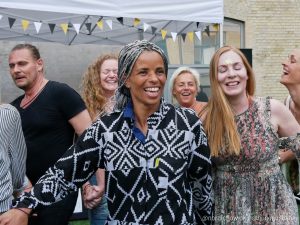 Ramaton Workshop
Do you need activities at your business party, an icebreaker in your teambuilding or a way to kickstart your event, wedding or birthday party? Book Toniah to spice up your event and give your guests, friends or colleagues an unforgettable experience with good music, movement and great knowledge, that contributes to lots of joy, a surplus energy and an uplifted mind for both big and small, many and few.
Together with professional DJ and Percussionist David Ramati, Toniah presents a workshop that guides you to awaken your mind and body. The workshop starts with a calm guiding to restart your body and mind with David's rhythmical music and live Percussion. Slowly the tempo and volume will get higher and explode in an inferno of sassy music, where everyone ends in a 100% state of mental and physical well-being.
Book Ramaton workshop here or read more about David Ramati here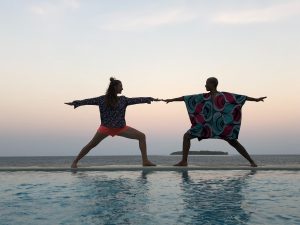 Dance Retreat
17-24 October 2020 // Zanzibar
Experience Zanzibar with founder of Living Yolates Marilyn Kissi and Toniah Pedersen on this breathtaking dance retreat.
"When these two powerfull forces join each other in this extravaganza retreat, they invite you into a special world of joy, softness and selfindulgement. You will be guided through an extensive series of flow and get connected to the essence of you, which opens up flow in your meridian lines. You will release toxins and endorphins during the high impact dance class which guarantees a lot of laugh and letting go – letting loose."
– Camilla Gilling, Founder of Maishamove
The dance retreat is offered by Maishamove. You can read more about the dance retreat and sign up on their website here.